SPATIAL has strategic partnerships with manufacurers to supply uPVC Profiles, GI Reinforcements, Accessories, Plastic Components etc., to obtain high precision performance with maximum cost benefits.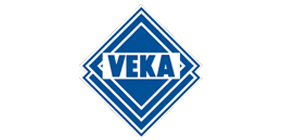 uPVC Profiles
VEKA is a Preimium and largest Lead-Free uPVC profiles maker in the world, with 430 extruding lines in 25 facilities, that includes one in Hyderabad. SPATIAL, a specialist fabricator of Polymer Composites, has strategic partnership with V E K A to supply uPVC Windows & Doors in the regions of A P and Telangana.

Reinforcements
METALKRAFT a leading G I Profile maker in India, Is a cold roll forming industry, with a Manufacturing capacity of 4500MT per Month on 20 roll forming mill lines. SPATIAL has strategic partnership with METALKRAFT to supply High Precision GI Profiles having close dimensional tolerance with no bends.

uPVC Accessories & Hardware
ASSA ABLOY has market leading position in Door & Window opening solutions and is present in more than 70 countries. ASSA ABLOY is a high tech enterprise which is engaged in producing accessories for uPVC Windows and Doors. SPATIAL has exclusive strategic partnership with ASSA ABLOY to directly import High Quality uPVC accessories.

Plastic Components
GREEN PLASTICS manufactures Plastic Components used in uPVC Windows & Doors with PPCP (Poly Propylene Co Polymer) compound which is highly weather resistant and gives trouble-free performance throughout the life of uPVC Windows. SPATIAL has invested in high quality dies and is having exclusive contract manufacturing arrangement with GREEN PLASTICS to produce high quality Plastic Components